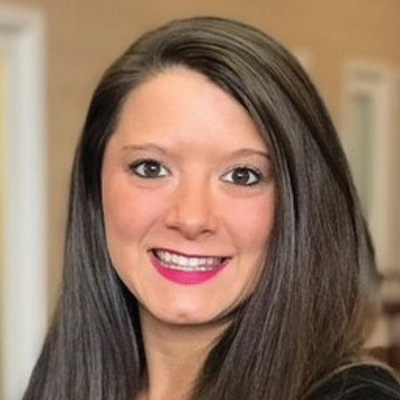 Gabrielle "Gabby" Newcomer
Residential Lending 
Officer
Years in Banking: 15
Gabby was brought on board at FNB Bank on Jan. 5, 2015, with the goal of resurrecting our consumer Mortgage Services department. At this point in time, this business segment was a major challenge for our bank. Gabby had previously worked in community banking and also had experience with a compliance consulting firm. Fast forward seven years later and Gabby holds the title of Residential Lending Officer. In her role, she manages a team of four, which operate under the strictest regulatory environment. Her team and coworkers look up to her for her diligence, knowledge, efficiency and discernment. Under Gabby's leadership, our consumer mortgage portfolio has grown from $44 million to $88 million in seven years, while also managing our secondary market avenues. FNB Bank's relationships with realtors, attorneys and home builders are as strong as ever through the work being performed by FNB's Mortgage Services. Gabby does all of this with a positive attitude and a pleasant personality that our staff, service providers and customers have come to know and expect. Gabby has completed the WVBA Future Leaders Program and serves locally on the Hampshire County Community Foundation and the Calvary Christian Academy PTA. Gabby is the mother of Charlotte & Emma, and the wife of a full-time farmer, Luke, in Mineral County, WV.
What is your greatest career accomplishment?
I believe my greatest career accomplishment is the FNB Mortgage Department I manage. When I came on board at
FNB, Senior Management gave me the opportunity to build the department and create a team in the way I envisioned
would create success. I have worked hard over the last seven years to create this envisioned success and my work has paid off. My department is so successful because our customers and community know we provide efficient and unmatched customer service. Our federal exams and auditor reports also prove we are compliant with the stringent rules and regulations that govern mortgage lending. I believe being able to provide such a high level of efficiency and customer service while also staying compliant with the regulatory requirements speaks volumes.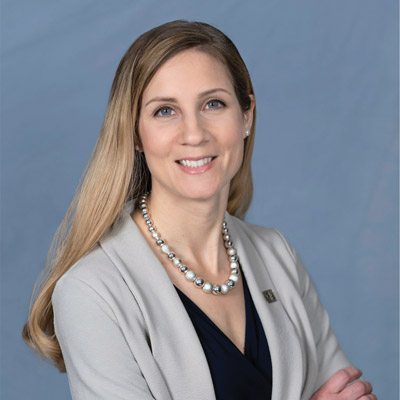 Kim Zwier
Vice President Business 
Relationship Manager
Years in Banking: 14
Excellence, drive, and dedication define Kim in her day-to-day performance to exceed banking and personal goals. While Zwier is a graduate of Ohio State University, with a Bachelor of Science in Animal Science with a minor in Agribusiness, she has lived and worked in West Virginia for most of her career. Her banking career spans over 14 years, holding a broad range of positions. Currently, Zwier is among the top 10% of business banking relationship managers in the company.
In July 2012, Kim started at Fifth Third Bank in Charleston, WV, where she continues her banking career today and she is a top performer. Kim was a 2013 President's Circle Winner, and processed the highest number of PPP loans for her
customers, including assisting other Fifth Third regions. Kim's dedication to the West Virginia community is a priority
to her. She is a part of several community organizations and holds volunteer positions in the Charleston Lions Club, United Way, Generation Charleston, YMCA, Education Elevators, Charleston Rotary and Buckskin Council (Boy Scouts).
Kim is a 2019 graduate of WV Banker's Association Emerging Leaders, and 2013 graduate of Leadership Kanawha Valley. Kim is viewed by management, as well as her colleagues, as a "force of nature" in the banking and financial services business.
What motivates you to work?
I really enjoy helping people, whether it's helping someone with a loan to start their dream business or connecting/ referring other business partners. When my clients value a strong/good/true business banking relationship it also really
helps me want to work hard for them to exceed their needs and expectations. Sometimes, certain things with banking
have a process and can take time and I enjoy walking clients through those steps to meet their goals. For example,
sometimes I can't say yes on day one for a loan request, but I can provide them with the right steps and information needed to get to a "yes" in the future. I'm also motivated because I'm competitive, enjoy a challenge, and enjoy winning.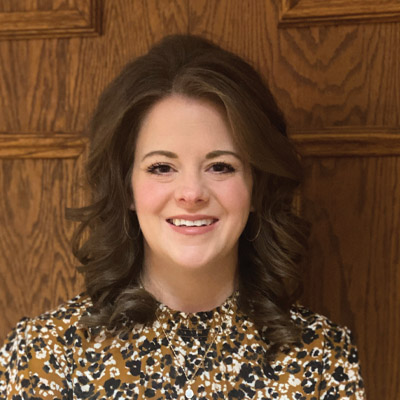 Kayla Addison
Vice President/Dual Branch Manager
Years in Banking: 15
Kayla began her career at City National Bank in 2007 as an IRA specialist in the operations center and worked her way up to her current position of Vice President/Branch Manager. Kayla is a graduate of West Virginia State University and the West Virginia School of Banking. She also attended WVBA Branch Management School. Kayla is the treasurer for the Kanawha City Community Association. She is also involved with various other non-profit organizations. Kayla is a wife and mother of two children.
What motivates you to work?
I am motivated by the relationships I have built throughout the years, both with customers and coworkers. Being in banking allows me to get to know people on such a personal level. I have customers who I have known now for more than a decade and consider my close friends. I have been able to celebrate retirements, weddings, and new babies with them, mourn with them when they experience the loss of a loved one, and help them make plans for their futures. I have built relationships with new bankers and had the opportunity to develop and encourage them. It's one of my biggest sources of joy to watch their careers take off and celebrate their accomplishments.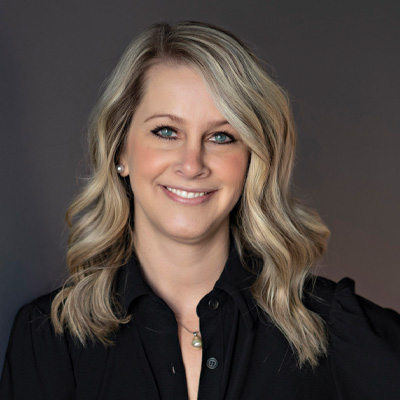 Morgan Hodge
VP, Regional Manager, Allegheny East Region
Years in Banking: 9
Accountability, passion and community are just a few words most often used to describe Morgan Hodge. With nine years
of experience in the banking industry, Morgan has established herself as a leader among her peers and a trusted advisor to her customers.
In her current role at City National Bank, Morgan leads strategic business development and customer engagement while guiding the success of a high-performing team. Morgan's success comes through her effective communication skills and the determination to remain customer-centric. Those qualities earned her the respect of clients and peers alike.
Morgan has built and developed a successful professional career. She has increased her span of responsibility from a
Personal Banker to Regional Manager with oversight of seven bank branches totaling assets of $98MM. She continues to take on additional roles within the bank, and in the Lewisburg community, to expand her experience and acumen.
Advice I would give my teenage self?
You need to trust yourself before others can trust you – trust has been a key component in my career. Forget what people think about you; all that matters is what you think about yourself. Whatever you decide to do in life, do it because it makes YOU happy.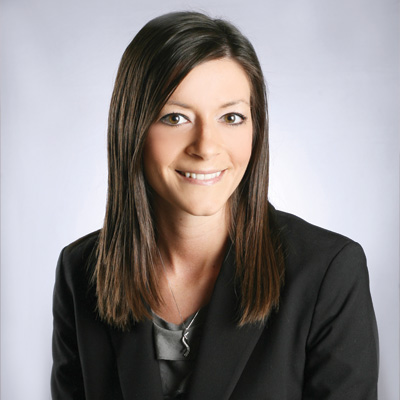 Jennifer Moore
Vice President, Branch Manager
Years In Banking: 14
Jen is a dual branch manager, leading our Hurricane and Winfield offices since 2012. She has been awarded branch of the year (top branch out of 95 offices) and consistently finishes in the top 10. In 2020, both her branches finished in the top 10 of our organization, a feat no other dual role manager has accomplished. She has coached two of our company's top loan producers and groomed them both for their current manager roles. Jen is a graduate of Marshall University and
the West Virginia School of Banking. She is an active member of our local Chamber of Commerce's Network of Women and Generation Putnam. You can often find Jen donating time for our local United Way and community service initiatives throughout Putnam County.
In your career, what is your greatest accomplishment that is the most meaningful to you?
I'm finally at a point in my career where I'm getting to watch the seeds I've nurtured grow. I'm getting to watch employees I've had on my team step into their own leadership roles. A company is only as good as its people and it's rewarding to me to watch them flourish in their new roles.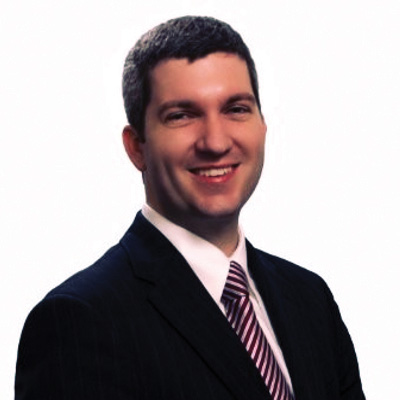 Joe Hager
Chief Audit Executive and Chief Risk Officer
Years in Banking: 6
Joseph Hager is the Chief Audit Executive and Chief Risk Officer at Summit Community Bank. With almost 20 years in
financial, accounting, and professional services, Joe has established himself as a trusted leader and advisor not only at Summit, but in the entire West Virginia banking sector. Having served distinguished organizations such as PwC and Arnett Carbis Toothman, Joe holds both CPA and CGMA designations which have allowed him to not only deliver strategic analysis but excel at risk management and driving corporate audit and risk operations toward success and profitability.
Who is the most influential person in your life, how have they influenced you, and how he or she is important?
Recently, my mentor John Gianola passed away. He was a selfless leader, a visionary, and a driving force in my professional development. John saw my talents and abilities, even before I did, and pushed me to be a better person.
His zeal for life was an inspiration to be passionate in any endeavor worth pursuing.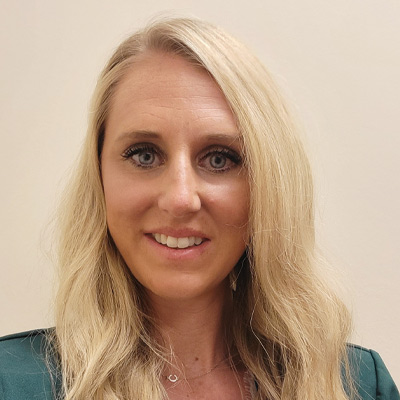 Jesse Holston
Assistant VP – Digital Channels Manager
Years in Banking: 9
Jesse is a life-long West Virginian. She was a National Scholar's Honor Society student at Sissonville High School and earned her Bachelor of Business Administration in Marketing with a minor in Communications from Marshall University. In her free time, Jesse can be found at the Winfield youth ball fields where she's served as a volunteer, coach, and board member. She is a strong supporter of the United Way of Central West Virginia, participating in its Day of Caring for many years. Jesse joined City in 2013 in the Electronic Banking area. Since then, she's been promoted regularly to her current role as Digital Channels and Credit Card Manager.
In your career, what is your greatest accomplishment that is the most meaningful to you?
In June 2020, we rolled out our new mobile banking app. This project is something I worked on for several years, and it felt great to finally make it available to our customers. The response we received was overwhelmingly positive, and it
meant a lot to me that I was involved in something that truly benefited and was appreciated by our customers.
Amy R. Bradlyn
Years in Banking: 7
Amy started as a PT teller 14 years ago while attending college. She returned to the bank full-time as a credit analyst in 2015. She became a lender and was named Chief Lending Officer in 2019 and was named President & CEO Jan. 1, 2022. Amy was appointed to our Board of Directors in March 2022. She is a graduate of the WV School of Banking and will graduate this June from the Graduate School of Banking at LSU. She is also a board member of the Wood County/Parkersburg Area Development Corporation.