Home loan servicers in West Virginia (and the other states covered by the U.S. Court of Appeals for the Fourth Circuit – Maryland, North Carolina, South Carolina, and Virginia) now have more clarity about borrower complaint letters that trigger a duty under the Real Estate Settlement Procedures Act (RESPA) and Regulation X to respond to the complaints.
Under RESPA, a loan servicer has a duty to respond to a "qualified written request" (QWR) received from a borrower
"for information relating to the servicing of a loan." RESPA states that a QWR is "written correspondence" that "includes,
or otherwise enables the servicer to identify, the name and account of the borrower" and includes a statement explaining why the borrower believes that "the account is in error."
RESPA requires that servicers "take timely action to respond to a borrower's requests to correct errors" related to
servicing, such as "errors relating to allocation of payments, final balances for purposes of paying off the loan, or avoiding foreclosure, or other standard servicer's duties."
Regulation X clarifies that "[a] servicer shall comply with the requirements of this section for any written notice from the
borrower that asserts an error and that includes the name of the borrower's mortgage loan account, and the error the
borrower believes has occurred." Regulation X lists 11 specific categories of errors – for example, failure to accept payment, imposition of unreasonable fees, failure to provide an accurate payoff balance when requested – and a catchall of "any other error relating to the servicing of a borrower's mortgage loan."
Borrowers, however, don't study RESPA and Regulation X, so their complaint letters are not always models of clarity. This frequently leaves home loan servicers questioning whether their duty to respond has been triggered.
In a recent decision, Morgan v. Caliber Home Loans, Inc., the Fourth Circuit provided guidance on what is and is not a QWR. The court considered letters to a servicer from two different borrowers, Rogers Morgan and Patrice Johnson. The
trial court, the U.S. District Court for the District of Maryland, concluded that neither letter was a QWR that triggered the servicer's duty to respond.
A letter from Rogers Morgan asked Caliber to correct the amount it reported he owed to credit reporting agencies
(CRAs). Caliber reported that Mr. Morgan owed more than $30,000 on his loan, but he attached a "report from D.C. Gov[ernment] stating as of 10/13/2015, I owe Caliber $16,806." Mr. Morgan alleged that Caliber continued reporting adverse loan information to CRAs even after receiving his letter.
A letter from Patrice Johnson challenged Caliber's refusal of a loan modification because of a priority lien by a solar panel company. Ms. Johnson's letter challenged the existence of "title issues" from the solar panel company's lien. While Caliber eventually modified Ms. Johnson's loan, Caliber declined to stop reporting adverse information to CRAs about Ms. Johnson's purported delinquent payments on her home loan during the time period before her loan was finally modified.
On appeal of the trial court's ruling, the Fourth Circuit concluded that if Mr. Morgan could prove his alleged facts, his letter was, indeed, a QWR to which Caliber should have responded. The trial court found that because the letter did
not specifically identify disputed payments, it was not a QWR, and dismissed Mr. Morgan's complaint. The Fourth Circuit
concluded that the trial court erred.
Specifically identifying disputed payments is not required for a complaint letter to be a QWR. "[T]he Morgan Letter
include[d] the name, account number, and other information that would 'enable[ ] the servicer to identify' the account,
and it includes 'reasons for the belief of the borrower, to the extent applicable, that the account is in error.'" The letter
"also detail[ed] conflicting balance information received from [Caliber] and the credit reporting service." While Mr. Morgan did not tell Caliber which amount he thought he actually owed, "this type of discrepancy is sufficient to indicate a dispute exists as to the servicing of [the] loan."
On the other hand, the Fourth Circuit agreed with the trial court that Ms. Johnson's letter, which contested Caliber's
denial of her loan modification, was not a QWR. The Fourth Circuit distinguished between a servicing complaint
covered by RESPA and a contractual dispute about a loan modification.
"A loan modification is a contractual issue, not a servicing matter," the Fourth Circuit stated. Because "[t]he only error alleged in the Johnson Letter is denial of the loan modification based on title issues regarding the solar panel company lien," the complaint "[did] not fall within the ambit of 'servicing' so as to trigger RESPA's protections against providing adverse information to credit reporting agencies."
In sum, determining whether a borrower's complaint letter is related to servicing and provides enough information to
trigger a duty to respond to the complaint is tricky. With the Morgan decision, the Fourth Circuit has given home loan
servicers some welcome clarity.
These materials are public information and have been prepared solely for educational purposes. These materials reflect only the personal views of the authors and are not individualized legal advice. It is understood that each case is fact-specific and that the appropriate solution, in any case, will vary. Therefore, these materials may or may not be relevant to any particular situation. Thus, the authors and Steptoe & Johnson, PLLC cannot be bound either philosophically or as representatives of their various present and future clients to the comments expressed in these materials. The presentation of these materials does not establish any form of attorney-client relationship with the authors or Steptoe & Johnson, PLLC. While every attempt was made to ensure that these materials are accurate, errors or omissions may be contained therein, for which any liability is disclaimed.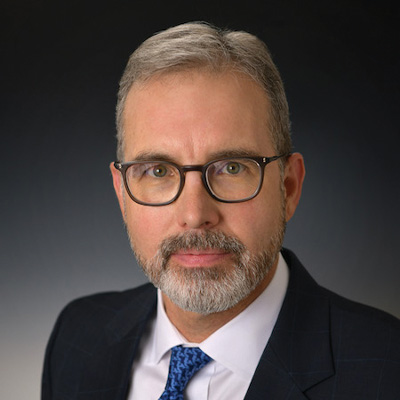 Russell Jessee is a member of the Charleston office of Steptoe & Johnson, PLLC. He heads the firm's Business Litigation Group. Russell defends banks and other businesses in all manner of disputes, and he strives to reach resolutions that make business sense for his clients. He does not litigate for the sake of litigation. Rather, he seeks efficient resolutions so clients can focus on what they do best – running their businesses. He can be reached at Russell.Jessee@Steptoe-Johnson.com or 304-353-8103.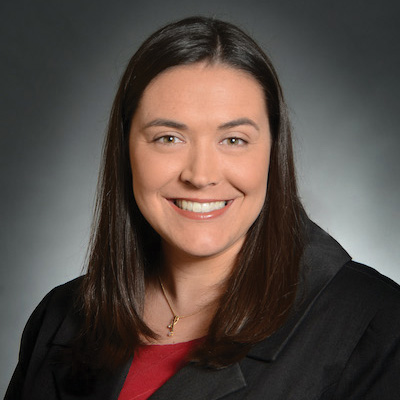 Sarah Ellis also is a member of the Charleston office of Steptoe & Johnson, PLLC. Her love of business transactions stems from her childhood when she accompanied her dad, a real estate developer and contractor, to his office. In addition to transactions, Sarah works closely with banking clients on collateral, bankruptcy, and collection issues. She can be reached at Sarah.Ellis@Steptoe-Johnson.com or 304-353-8127.