At Clear Mountain Bank, each employee is given one paid day off per calendar year to volunteer for a cause of their choice through the Clear Mountain Cares program.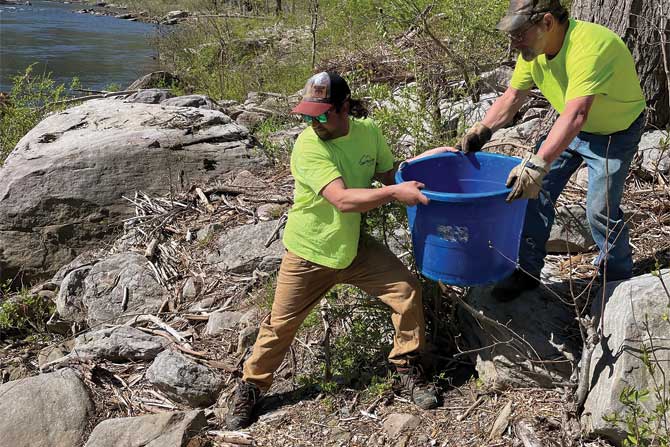 Bo Burnside volunteered with Trout for Cheat and helped stock the Cheat River in Preston County.
Audra Jones volunteered with the Coopers Rock Foundation and helped clear drainage ditches on the hiking trails at Coopers Rock State Forest.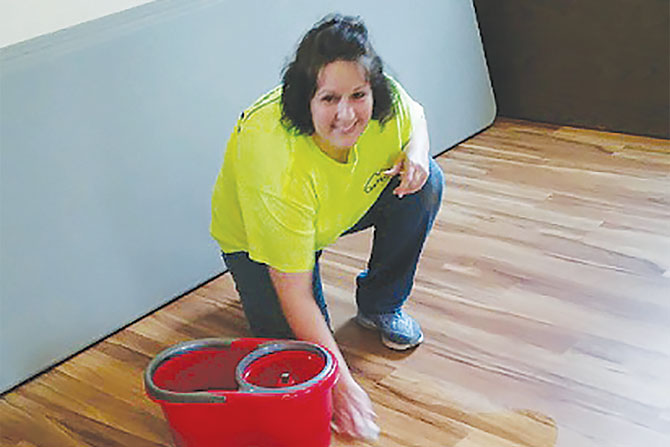 Tonya Stottlemyer spent her day cleaning her church to get ready for visitors coming to an event there.
A group teamed up to help the Shack Neighborhood House in Monongalia County prepare its facilities and supplies for the upcoming summer programming for children.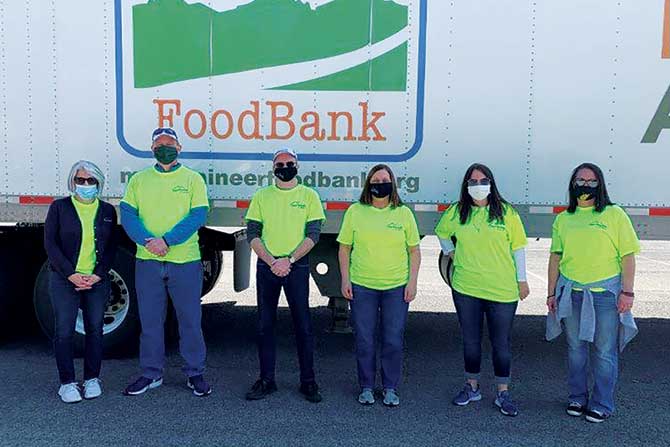 A group teamed up in Kingwood to help with a mobile food pantry that Food for Preston holds each month.
Peoples Bank Parkersburg Division Street Branch Manager, Melissa Shaffer, delivered a donation to Boys & Girls Club of Parkersburg as part of the Give Local MOV campaign. Pictured from left to right are Melissa Shaffer and Lynn Reins, CEO of Boys & Girls Club of Parkersburg.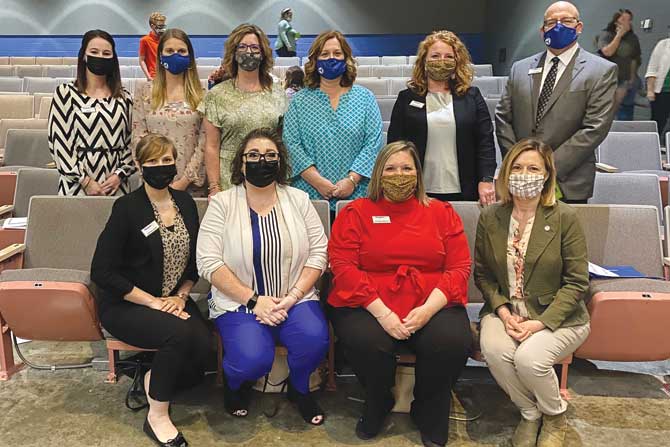 Peoples Bank had the honor to sponsor the 43rd Tyler County, WV Schools Academic Awards Ceremony. Peoples Bank has sponsored the event since 2012. Pictured are Peoples Bank associates who attended the event. Pictured from left to right in the front row are Carissa Smith, Andrea Gregg, Danielle Allphin, and Ann Helmick. Pictured in the back row are Tiffany Blatt, Shawna Moore, April Pierce, Marci Davis,
Ashley Brown, and Tom Frawley.
Peoples Bank associates Shawnte Watson, Amanda Mott, and Melissa Shaffer delivered snacks and Peoples Bank swag to Hometown Heroes at the Parkersburg Police Department.
In March 2020, Pendleton Community Bank (PCB) began processing Paycheck Protection Program (PPP) loans to mitigate the impact of the global pandemic in the communities they serve. Since the pandemic began, PCB is honored to have provided aid to 930 small businesses in retaining 4,313 local jobs.
PCB donated a total of $15,000 to three different community nonprofits. To determine the selected nonprofit organizations, the PCB team recruited help from local businesses that received PPP funding through the institution. Three businesses, drawn at random by the PCB team, were asked to select a nonprofit serving their community. PCB then made a donation to these nonprofits in honor of the three businesses and staff. The list is as follows:
$5,000 to Harrisonburg Downtown Renaissance
$5,000 to Petersburg Volunteer Fire Company
$5,000 to Pocahontas County Family Resource Network
The entire team at PCB has been actively involved in both the first and second rounds of PPP lending. In total, the institution has assisted in obtaining $50.4M in funding for small, local businesses.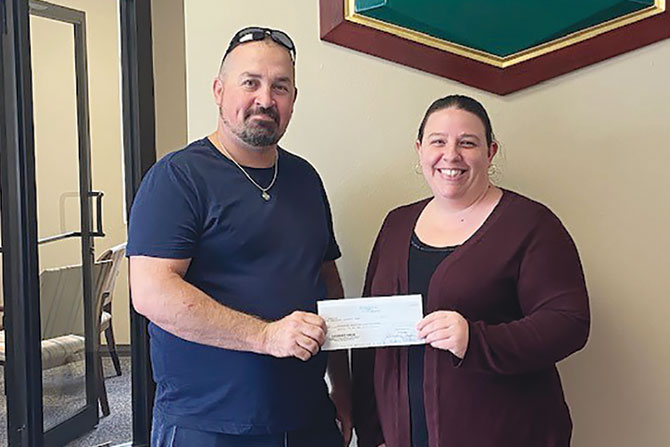 Christina Branham (Regional Retail Manager) with a
member of the Petersburg Volunteer Fire Company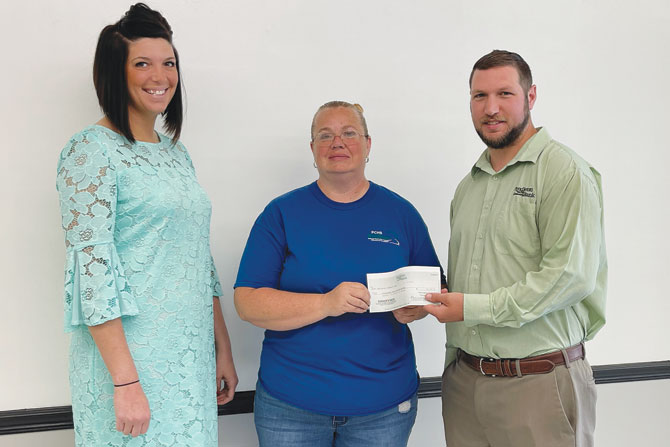 Lauren Dunbrack (Regional Retail Manager), Rebecca Campbell (Family Resource Network), and Kendall Beverage (AVP; Business Development Officer)