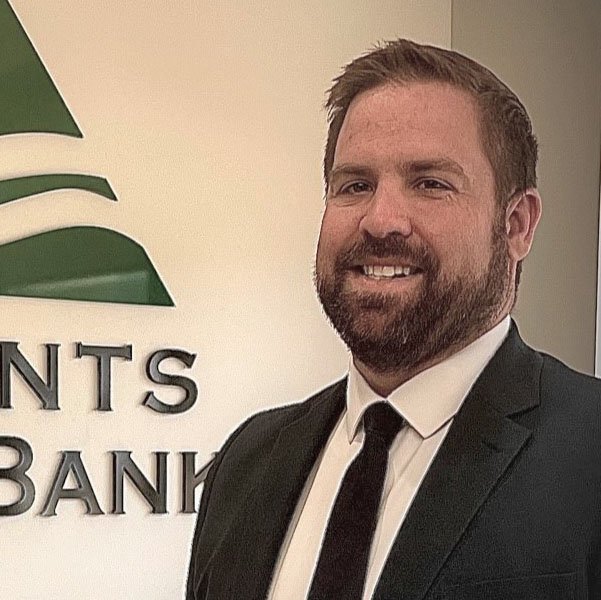 Jared Moncman
CFO/SVP, Pleasants County Bank
Jared Moncman embarked on his banking career over 15 years ago, working as a part-time teller at First Neighborhood Bank while completing his college degree. In the years that followed, he gained valuable experience as an external auditor at Suttle & Stalnaker, PLLC, where he conducted year-end financial statement audits and internal audit work from 2013 to 2015. Joining Pleasants County Bank in June 2015 as the Internal Audit and Compliance Officer, Jared quickly showcased his versatility and dedication to the institution.
Driven by a passion for professional growth, Jared obtained his CPA license in 2020, solidifying his financial expertise and becoming a trusted authority in his field. At Pleasants County Bank, Jared's role encompasses a wide range of responsibilities, from executive-level duties as the Chief Financial Officer to overseeing IT operations and assuming compliance and audit responsibilities. His ability to seamlessly navigate various tasks, from running a teller window to engaging with core processors, auditors, and examiners, showcases his unique skill set and commitment to excellence.
Beyond his contributions to Pleasants County Bank, Jared actively participates in community initiatives, assuming a leadership role in the Pleasants Area Chamber of Commerce and previously chairing the Future Leaders Council within the West Virginia Bankers Association (WVBA). His recent trip to Washington, D.C., alongside the WVBA, demonstrated his proactive approach in advocating for the banking industry's interests. Well-known and respected in his community, Jared's dedication, diverse skill set and unwavering commitment make him a valued employee with a promising future.
What is a fun fact about yourself?
After listening to motivational speaker Sebastian Terry, I decided to create my own list of "100 things" that I hope to complete over a 20-year timeframe. I just recently started assembling my list at the end of April, so I only have about 20 items on my list so far. They range from serving a meal at a homeless shelter to driving at NASCAR.
On May 18th, 2023, I was able to check off my first item, which was flying an airplane (Cessna Skyhawk 172). It was one of the best experiences of my life as I flew the plane for over 40 minutes! I encourage everyone to look up Sebastian Terry and his list of "100 things" — it's a great story, very inspirational, and it helps you to identify things that will help bring value, joy and purpose to your life.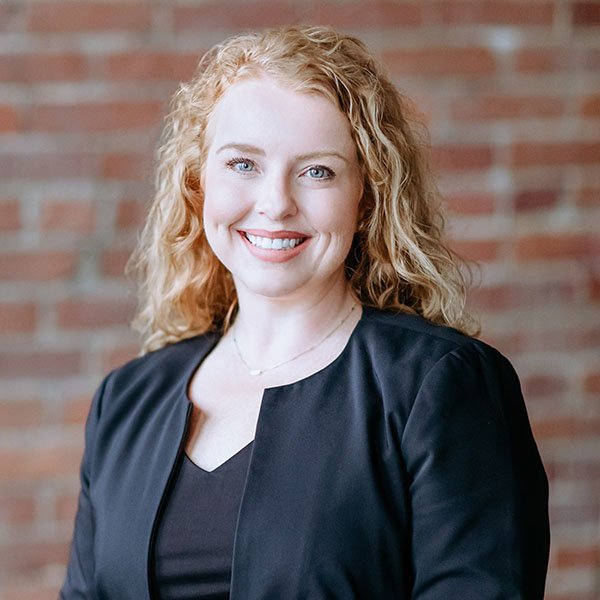 Ashley Brown
Senior Vice President, Peoples Bank
Ashley Brown started as a bank teller at Peoples Bank 13 years ago and achieved the Senior Vice President title at age 35. She now leads the bank's largest region in terms of assets and profitability. In 2023, she is leading the retail efforts to launch the new ITM Division. This technology is new to PEBO and will create efficiencies throughout the network. In addition to retail branches, she will oversee the ITM call center.
Ashley is a volunteer for United Way Mid-Ohio Valley, has served as the President of the Belpre Area Chamber of Commerce, and was past Rotary board member, past Mid-Ohio Valley Chamber of Commerce's women in leadership committee chair, past Junior League of Parkersburg board member, and Juleps Pathways playground committee chair and donor. She also volunteers annually for the Wood County Society telethon, which works to create a more diverse, equitable, and inclusive community.
Favorite part about working in a bank?
Working at a bank is fulfilling. It involves gaining knowledge about various financial products, services, and industry trends. I appreciate the opportunities for advancement, allowing employees to grow and develop their skills over time.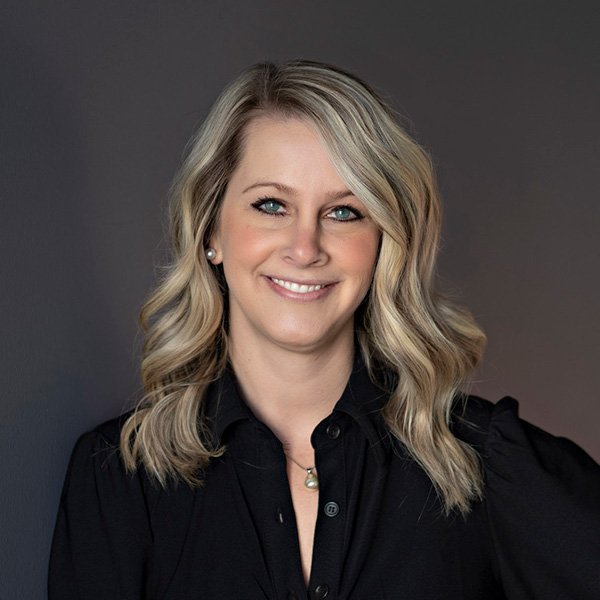 Morgan Hodge
Vice President, Retail Regional Manager, City National Bank
With nine years of experience in the banking industry, Morgan has established herself as a leader among her peers and a trusted customer favorite in her markets.
Morgan began her banking career at City as a personal banker in 2014 and quickly earned a promotion to branch manager of the busiest office out of 94 branches in the bank. After many strong performances, including the bank-wide Branch-of-the-Year award, Morgan earned a promotion to her current role as Vice President and Region Manager of a $400-million-dollar region, the youngest region manager in the bank, where she continues to excel.
Morgan is a graduate of the WVBA School of Banking, WVBA Branch Manager School and the WVBA Emerging Leaders program.
Favorite thing about living in West Virginia?
Although I didn't grow up in this great state, it has been my home for 11+ years now. There is a comfort that I feel in living and working in West Virginia. I believe it starts with the people, but most importantly the relationships I've formed over the years with customers, acquaintances and coworkers. The state is made up of amazing, hard-working individuals who want the best for their families, neighbors and friends. I am proud to live and work here and to represent the state that has become home to me!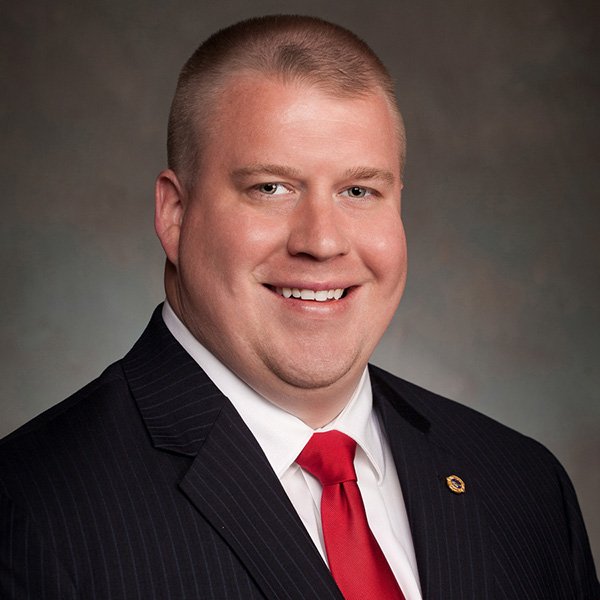 Justin Sparcher
AVP, Community Bank Manager, Summit Community Bank
Justin is the consummate community servant in both Bluefields (he resides in the City of Bluefield, WV, and his branch is located in the town of Bluefield, VA). He served in leadership positions in Boy Scout Troop #1018, where he became Eagle Scout. He was a member for several years of the Bluefield, WV Fireman's Civil Service Commission. He was on the Church Council of Immanuel Lutheran, where he is a lifelong member. He volunteered for the ever-growing Holiday of Lights and helps the Bluefield Beautification Commission raise funds with their "Winter Warmer" events. Justin was a member of the Board of Directors of the Chamber of Commerce of the Two Virginias. He currently serves on the Advisory Board of the W. Paul Cole, Jr. College of Business at Bluefield State University. He is the Past President of the Bluefield Lions Club and the Sales Executives Club, is a member of their Boards of Directors and is a member of the Benevolent and Protective Order of Elks.
On the Bluefield, VA, side of the state line, Justin is a Trustee of First United Methodist Church and a member of the Board of Directors of the Graham High School Academic Foundation. Several times each year, he helps with the "Field Fest" events which bring visitors and their dollars to the town of Bluefield. He is also Treasurer of the Downtown Development Corporation. At the request of his Alma Mater, Bluefield University where he earned a B.S. Degree in Business Management with a minor in Criminal Justice, Justin spoke at the College of Business Alumni Forum (Ram 2 Ram).
Your favorite part of working in a bank?
As a fifth-generation banker, my favorite part of working in a bank is conversing with my customers. They frequently come by to visit, even when they have no banking business to transact. I am humbled when patrons of Summit Community Bank pass by a closer branch and then drive even further to come to my branch. This is a testament to my employees, who are a close-knit group and treat customers as they would want to be treated themselves.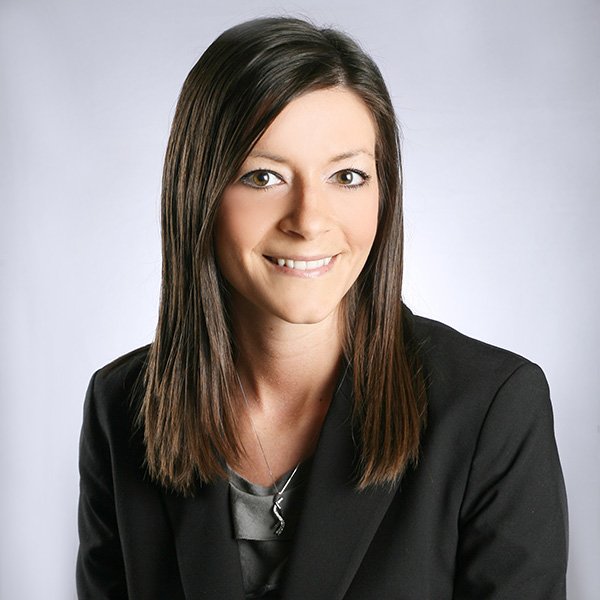 Jennifer Moore
Vice President/Branch Manager, City National Bank
For nearly a decade, Jen has led City's Hurricane and Winfield offices, both routinely placing among the top five in the entire organization out of nearly 100. In 2020, Jen earned branch and manager of the year as the best performer in the company. And in a bank that has won four national JD Power customer service awards since 2018, Jen's offices continue to rank near the very top.
As a coach and leader, she has helped countless individuals become top performers, leading to promotions, career growth and additional opportunities.
Jen is an active member of the local Chamber of Commerce's Network of Women and Generation Putnam. You can often find Jen supporting local community organizations like the United Way, Meeks Mountain Trail Alliance, Putnam County Schools "Teach Kids to Save" and Portfolio Fair events, Facing Hunger Mobile Pantries, local school committees and initiatives, and many others throughout Putnam County.
Jen is a graduate of Marshall University, the WVBA School of Banking, the WVBA Branch Manager school, the WVBA Emerging Leaders program, Leadership Putnam County and the City Leadership Program.
Jen was recently named one of West Virginia's 40 Under 40 by the State Journal and is a two-time nominee for the WVBA Young Banker of the Year.
In your career, what contribution have you made that is the most meaningful to you?
I'm at the point in my career where I get to watch individuals I've had on my teams step into their own leadership roles, many of whom are excelling. They deserve ALL the credit for their success, but there's nothing more gratifying for me to feel that I may have helped just a little bit along the way, or at least know that I was smart enough not to get in their way. Witnessing their successes and celebrating with them makes it all worth it.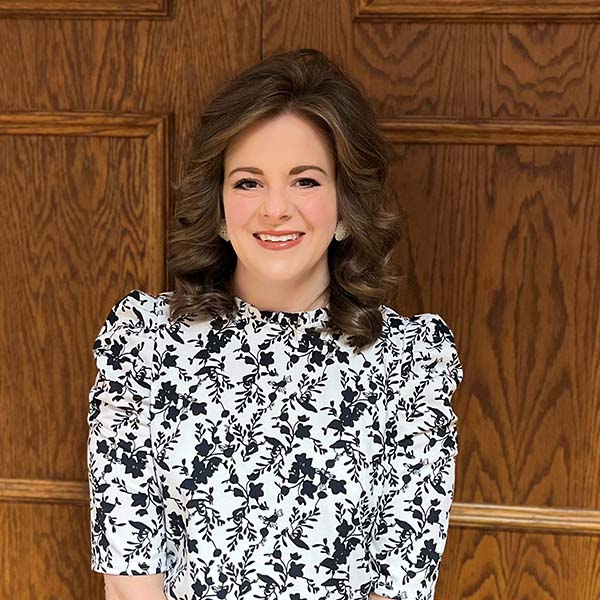 Kayla Addison
Vice President and Charleston Regional Manager, City National Bank
Kayla began her career at City National Bank in 2007 as an IRA specialist in the operations center. Since then, she's led several branches including City's flagship Kanawha City office with assets of $500 million, larger than most banks in the country. Kayla's dedication to providing excellent customer service and engagement with the local community has been integral in her branches, earning City's Top Customer Service Award for multiple years and the Charleston Region Community Engagement award in 2022. She was recently promoted to the role of Vice President and Charleston Regional Manager where she oversees the administration and management of activities for six branches.
Kayla is a graduate of West Virginia State University, the West Virginia School of Banking, WVBA Branch Management School, WVBA Emerging Leaders program and Leadership Kanawha Valley. Kayla is the treasurer for the Kanawha City Community Association and is involved with various other local non-profit organizations. Kayla is the mother of Graysen and Bailey and the wife of Travis who, together, are a tremendous support system for her.
What is a fun fact about yourself?
A fun fact about me is I love to garden. There's something about digging in the dirt and caring for plants that just melts the everyday stressors away. Every year, I've made my vegetable garden larger than the previous year and my kids are getting old enough that they're able to help now. Seeing how excited they are when the seeds they've planted start to sprout is so fun to watch.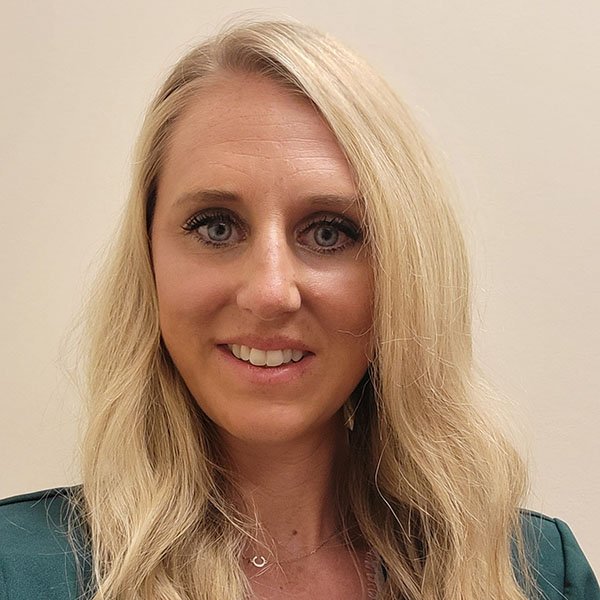 Jesse Holston
Assistant VP, Digital Channels and Credit Card Manager, City National Bank
Jesse is a lifelong West Virginian. She was a National Scholar's Honor Society student at Sissonville High School and earned her Bachelor of Business Administration in Marketing with a minor in Communications from Marshall University. She is a graduate of the WVBA Emerging Leaders program.
In her free time, Jesse can be found at the Winfield youth ball fields where she has served as a volunteer, coach and board member. She is a strong supporter of the United Way of Central West Virginia, participating in its Day of Caring for many years. Jesse joined City in 2013 in the Electronic Banking area. Since then, she's been promoted regularly to her current role as Digital Channels and Credit Card Manager.