May 2023 celebrated the WVBankers 76th Annual West Virginia School of Banking. Held at the University of Charleston, bankers were given the opportunity to expand their knowledge and understanding of day-to-day banking operations, economic and monetary issues and the industry as a whole. Since 1944, the WV School of Banking has provided a challenging curriculum taught by industry experts and professionals.
The WV School of Banking 2023 class celebrated 35 two-year program graduates and 12 third-year graduates. Instructors and fellows included professional experiences, industry knowledge and career insight into the courses and topics, giving students invaluable building blocks to further their expertise.
Though the course work and education are the focus of the week-long school, students and faculty came together for networking and socialization throughout the week. Events included a kick-off cookout, dinner with dueling pianos and an evening of Dirty Birds baseball. Through the empowerment of networking and developing connections, bankers forged relationships to gain career and personal growth.
Throughout the week, students participated in the Bank Exec competition in which they were placed into teams and given their own community and three banks. The winning group of the weeklong competition received the highest stock price for their community and banks. The winning prize was a $500 Lloyd P. Calvert School of Banking scholarship to each team member, while the second-place team received a $250 scholarship.
The last assignment is a bank simulation exercise, one of the most exciting and complex projects. Students used what they had learned and achieved throughout the week to make challenging judgment calls in a mock bank simulation that one day could reflect real-life bank scenarios. Throughout the process, students were given a chance to take on a bank CEO role where they experience first-hand the decisions a CEO and the Board would be tasked with. Following final presentations, students and faculty assembled in the University of Charleston's Erma Byrd Art Gallery for the graduation ceremony.
It is always a bittersweet end to the week; graduation marks another chapter closed and, for 12 lucky graduates, it recognizes three years of dedicating time to further their educations and careers.
We are so proud and honored to host the WV School of Banking each year and see students return their newfound connections and knowledge outside the classroom to their banks and communities. Banking school continues to build our industry's next generation of leaders as they focus on developing skills for thoughtful, forward-thinking leadership.
The West Virginia Bankers Association would like to thank the students, faculty, UC staff and our members for your continued support; we hope to see you in 2024!
We would like to congratulate and recognize our 2023 WVBankers Banking School Graduates!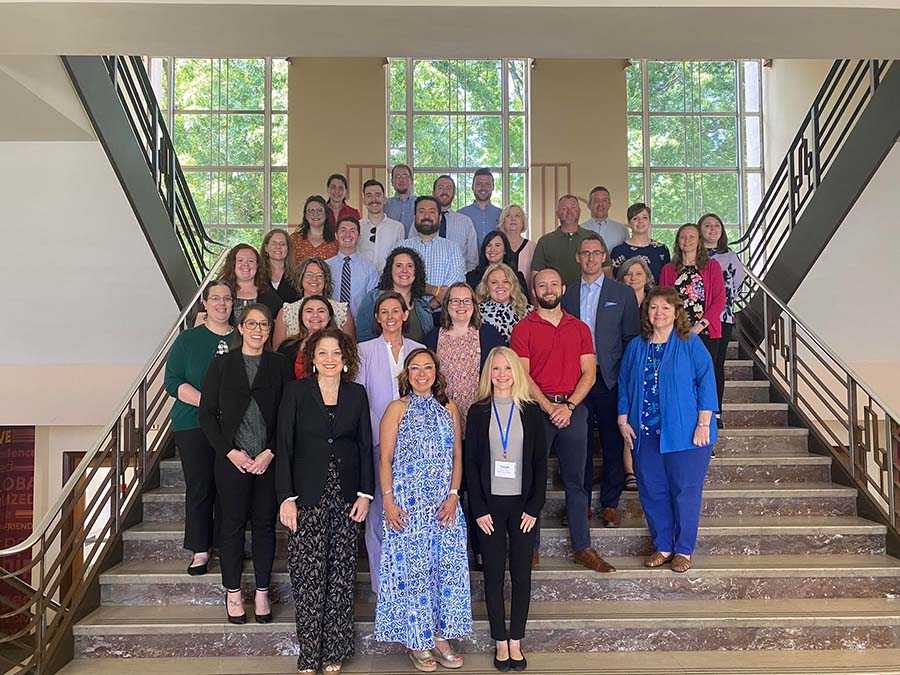 Year Two Graduates:
Kim Estep (Bank of Monroe); Ammanda Frame and Brad Stevens (Calhoun Banks); Brandon Benjamin (Capon Valley Bank); Tatum Harris, Virginia Costigan, Jacob Dillinger, and Sarabeth Hughes (City National Bank); Elizabeth Morris and Jamie Lee Shaffer (CNB Bank, Inc.); Gabriel Rodriguez (Federal Reserve Bank of Richmond); Seth Weaver (First Community Bank); Betty Payne (Freedom Bank, Inc.) Tiffany Dodd (Grant County Bank); Jenny Newland (Miners & Merchants Bank); John Kroll and Alex Azevedo (MVB Bank, Inc.); Jessica Basagic (Pendleton Community Bank); Stacey Carr, Justin Cottrell, Tammy Kitzmiller, Sharon Porter and Jake Woodburn (Summit Community Bank); Erin Iannone and Justin Barker (United Bank), Keldie Torrington, Jon Smith, Tammy Rosenthal, Shay Agostino, Allison D'Amico, and Renee Hunter (WesBanco Bank, Inc.); Reese Nestor and Katherine Underwood (West Union Bank); Hevanna Compston and Brianna Bradley (Williamstown Bank)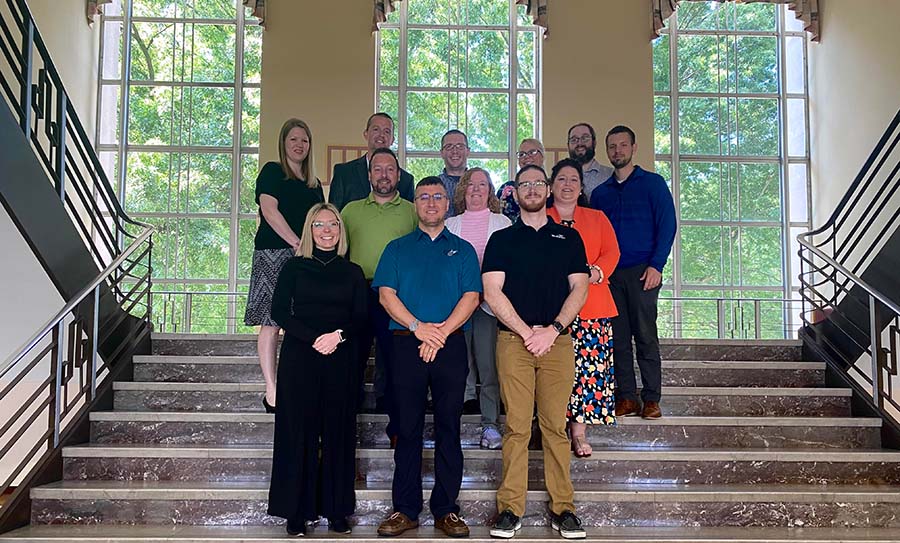 Year Three Graduates:
Deborah Swiger and Alec Rader (Citizens Bank of WV); Jesse Bumps (Clear Mountain Bank); Jared Mugrage (Community Bank of Parkersburg); Hannah Smith (First-Citizens Bank & Trust Company); Lindsey Teets (Grant County Bank): Erika Lee and Rocky Young (Poca Valley Bank); Lisa Runion (Summit Community Bank); Jacob Hilton (United Bank); Robert Campbell and Katrina Bonar (WesBanco Bank, Inc.)