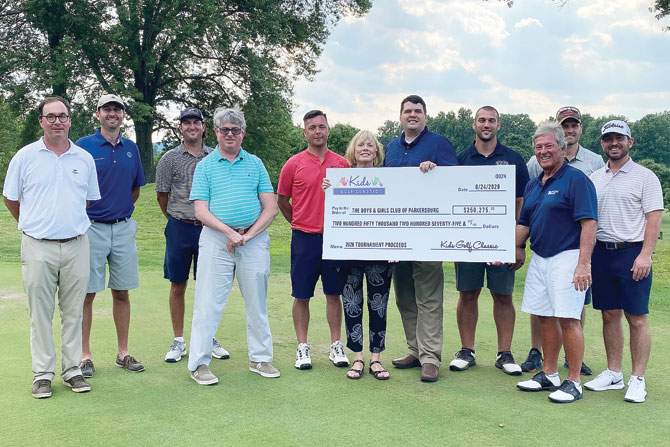 1. How did you start your banking career?

I come from a long line of bankers. I'm actually a fourth-generation banker, so it's almost as if banking is in my blood. I began my career in the banking industry working as a teller during the summers while in college. And in the summer prior to my senior year, I interned at Jackson State Bank in Jackson Hole, Wyoming. The internship provided me the opportunity to experience and gain insight into several areas of the industry, including new accounts and branch operations. It was at that point I decided to pursue a career in banking and upon my graduation from the University of Kentucky, I took a role as a credit analyst at that same bank in Jackson Hole.
2. Are there any individuals who had a major impact on your career?

There have been several individuals that have really had a great impact on my career and life. The first two – my father William E. Mildren Jr. and grandfather William E. Mildren Sr. – they were both bank presidents at the former Commercial Bank in Parkersburg, running the community bank for more than 50 years. Their guidance, influence and knowledge, as well as the examples they set as positive role models, bankers and community members really helped me to forge my career. Additionally, Richard and Rick Adams have been lifelong family friends. They are both driven, dedicated leaders within United Bank, across our footprint and the industry. Throughout my 21 years with United, they have each served as role models and mentors as I've grown my career and worked across numerous areas of the bank. Many others have also touched my life and helped me along the way for which I am very grateful.
3. Best professional advice you have received:

I have received advice from many influential people throughout my career. While each has been helpful, I don't believe one piece stands out as the best, but rather, each bit of advice or guidance tended to build upon itself throughout the years. Working hard, having a good attitude, caring about others and focusing on making a positive impact all go hand-in-hand and continue to be guiding principles in my professional career and life.
4. What has been most rewarding part of your career?

Making a difference in my community and being a part of a winning team at United that works to make a positive difference in the lives of our employees and within the communities we serve. In my role at United, as well as my service as a past chair and current board member of the Wood County Economic Development Authority, I've been able to help attract new businesses to the local area and assist customers in growing their businesses by providing financing and other banking services. Helping to further United's commitment to the communities we serve through volunteerism and fundraising has also been very rewarding. For the past 12 years, I have served as chairman of the annual Kids Golf Classic to raise money for our local Boys & Girls Club. The Club plays such an important role within the community, shaping the lives of the youth across the Mid-Ohio Valley and contributing to their future successes. I am extremely proud of the partnership and how the local business community comes together to support the Club and our local youth.
5. What do you think will be some of the dominant trends within the banking industry in the next 5–10 years?

The rate of change will continue to increase, and I believe digital channels will continue to evolve and be adopted by our customers. I believe we will continue to see consolidation in the industry, less branches with smaller footprints, accelerated use of cloud computing and artificial intelligence, increased competition from financial technology companies, self-service channel expansion and an improved customer experience. But building and maintaining strong relationships within our communities will always be important within the banking industry, especially to us at United Bank. We remain committed to our customers and communities and to providing each relationship with an unmatched level of service as technology and banking products continue to evolve.
6. Why is being a WVBanker member important?

The association provides numerous benefits to its members, including first and foremost its advocacy efforts. The legislative committee, as well as the Bank PAC, give bankers a voice that promotes a healthy and free marketplace to do business. The educational components and the WV School of Banking are also very important to our banks and both new and seasoned bankers throughout the Mountain State.
7. How long have you been active in the West Virginia Bankers Association?

I first joined the board in July of 2013, but I became active with WVBankers many years earlier, attending and then graduating from the WV School of Banking in 1999. My grandfather was a past president of WVBankers, serving from 1956-1957. My father also served on the board of directors for WVBankers. As a child, I would occasionally visit the Greenbrier during the annual WVBankers Convention, so I've been around the organization for quite a long time.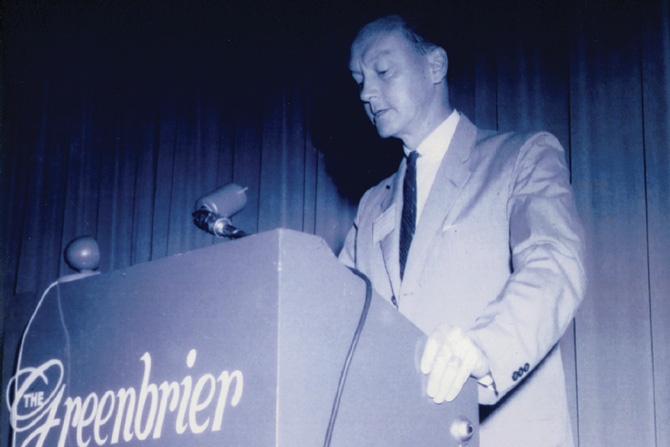 8. What are you looking forward to most as the WVBankers Chairman?
I look forward to working more closely with Sally Cline and the WVBankers staff this coming year. They do a wonderful job, and I have enjoyed my time on the board, learning about all the interworking of the organization and all the services they provide our members. It's also been great getting to know all the other bankers on the board who come from all across West Virginia, learning about their banks, institutional knowledge and local communities.
9. Advice you would give emerging leaders in the banking industry.
Embrace technology and dedicate yourself to a lifetime of learning and growing if you want to succeed in this dynamic industry. Don't be afraid of change, but rather, welcome it. Seek advice from successful leaders in your community and find a mentor. Look for and participate in leadership opportunities at your organization, in the industry and within your local community.
10. Favorite memory or experience of your career:
I have had many great experiences and memories that I continue to carry with me throughout my career. From working with and learning from my dad at Commercial Bank during the summers to the internship program and landing my first full-time role in Jackson Hole, Wyoming. From becoming a Market President in my hometown and leading a team of bankers to become the top market at United to volunteering and giving back to my community, raising $300,000 in 2010 to build a much-needed skate park in the Parkersburg area and a record-breaking $273,000 for the Boys & Girls Club of Parkersburg during the 2021 Kids Golf Classic. Each of these experiences were very rewarding and have helped to make my banking career very memorable.
11. Something about you that might surprise fellow bankers:
Last year, I purchased an outdoor pizza oven and have really enjoyed making authentic Neapolitan pizza for friends and family. It's been a lot of fun making my own fresh dough, finding other fresh ingredients, and mastering new recipes. Plus, the pizzas taste amazing!
12. About you: Family, Interests and Hobbies?

I've been married to my wife Nikki for 18 years, and we have two children, Annie, age 16, and Margaret, age 14. We spend a lot of weekends watching soccer as both of our girls play travel soccer and for Parkersburg High School. I am also an avid outdoorsman and enjoy bird and deer hunting, fly fishing, skiing, snowboarding, and spending time at my farm in Ohio. I also enjoy playing golf with friends and family.
13. What advice would you give someone considering entering the banking industry:
Banking really is a terrific, important, and dynamic industry with a lot of opportunities. It's a rewarding field to be part of, and as you enter banking, my advice is to learn and seek out information about the various areas and departments within banking. As you grow within your roles and organizations, you'll see how quickly the industry can change and evolve, which can be exciting, so always be prepared to adapt with a willingness and desire to innovate and tackle new challenges.