Few services offered by the West Virginia Bankers Association have been affected as dramatically by COVID-19 as our educational offerings. In mid-March, we began postponing and canceling in-person events to protect our banker's and staff's health and well-being. Practically overnight, WVBankers had to challenge the way we traditionally do business. We quickly had to shift gears and organize numerous educational offerings in a virtual setting. While we would have preferred the continuation of a face-to-face learning environment that facilitates networking opportunities, we were proud of the digital experience we were able to deliver.

Here are a few testimonials we received from participants:
"(The instructor) was just as informative on the zoom call as she would have been in person with the convenience of not having to leave home for two days. I really enjoyed this new way of learning!"
"I thoroughly enjoyed the zoom school. It was my first zoom experience!"
"I thought it was great. I liked doing the class virtual better than I do in person. It was great to be word searching my policy as she was teaching what needs to be in the policy and emailing ideas to my staff as she was pointing out tips. Plus, NO THREE HOUR DRIVE!!!!"
We are slowly moving back to hosting in-person events, but only for those classes and seminars that have historically had 25 or fewer attendees, to comply with the Governor's Executive Order No. 70-20 and the West Virginia Department of Health and Human Resources' County Alert System. Events planned in-person between January and May 2021 include the Commercial Lending Development Program, Compliance School, Emerging Leaders, Credit Management Conference and Bank Security School. Should any county in which any of these events is planned be labeled red, orange or gold on the County Alert System, that event will move to a virtual learning environment.

We are very excited to offer our inaugural Commercial Lending Development Program. This comprehensive program emphasizes the entire commercial loan life cycle and provides participants with current lending approaches, including an updated focus on key analytics and regulatory issues. The program is designed for bankers already in the commercial lending field who would like to strengthen their credit skills, as well for those credit analysts moving into commercial lending. Through best practices and case studies, students will learn what it takes to compete in the highly competitive lending market successfully.

Whether virtual or in-person, WVBankers offers top-notch educational programming that helps to ensure employees, including those new to the industry, understand the business of banking. The WVBankers' education department offers a wide variety of classes, seminars, schools, and conferences designed to assist bankers at every level in developing their professional and technical skills. Each program is carefully designed under the direction of experienced bankers, regulators and industry consultants to ensure the highest level of programming and future-focused topics.

In addition to traditional classroom training, WVBankers offers live and recorded webinars and online self-paced learning opportunities. When looking for education, please look first to WVBankers. Your bank's participation in WVBankers programs provides vital support to the Association and ensures your staff and future leaders are well-positioned to confront the challenges of the future.

Please visit our online educational calendar at www.wvbankers.org.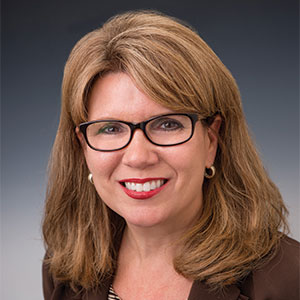 Sally Cline, Chief Executive