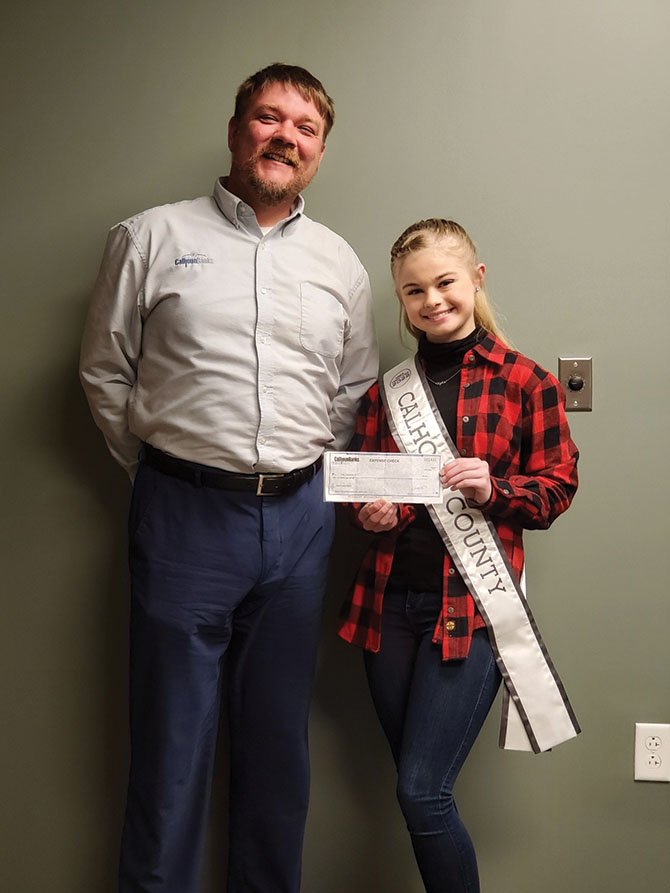 Grantsville Retail Manager, Brad Stevens presented Emily Anderson a check to help sponsor her on her road to competing in the Miss WV Teen USA.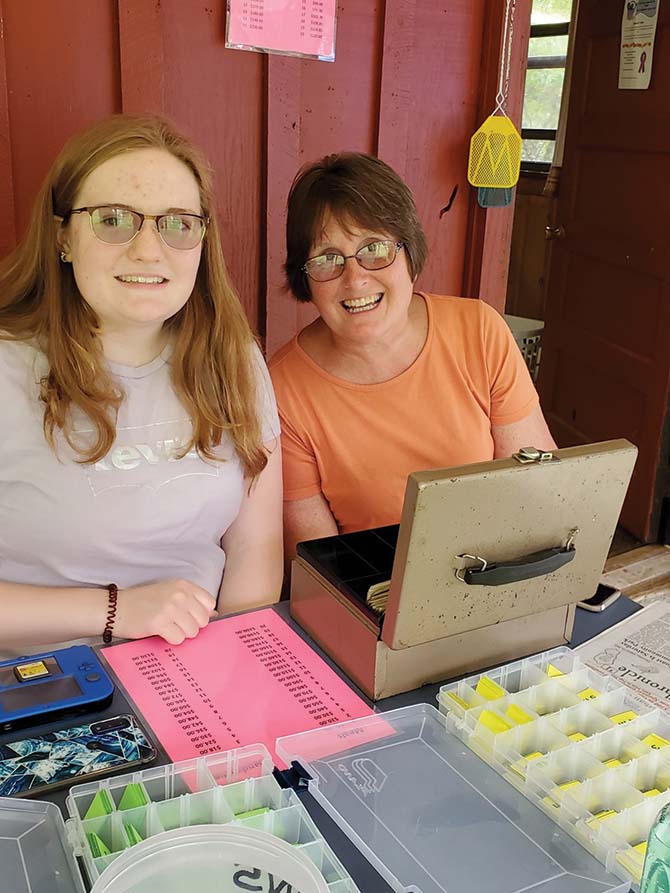 CEO Martha Haymaker (right) with granddaughter Abby volunteering their time at the annual Ox Roast.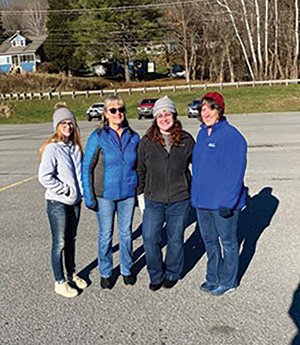 (L-R) Kelcie Walker, Royce Steele, Ammanda Frame, and Brenda Wolfe assisted the Mountaineer Food Bank to distribute meals on a cold January morning.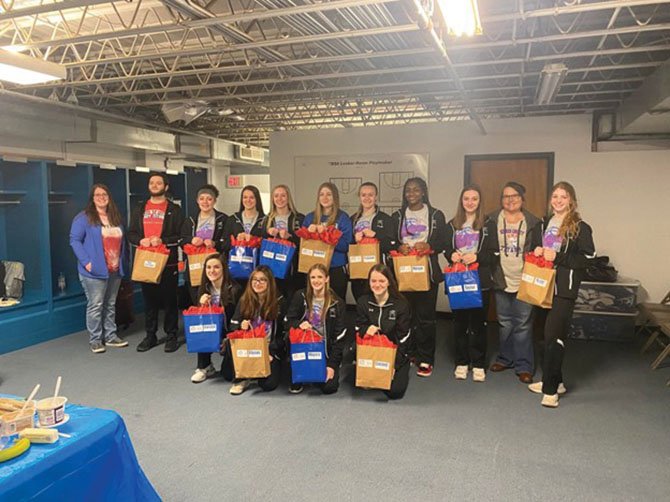 Calhoun Banks provided each member of the Gilmer County Lady Titans' basketball team with some snacks to accompany them on their journey to the 2022 State Tournament.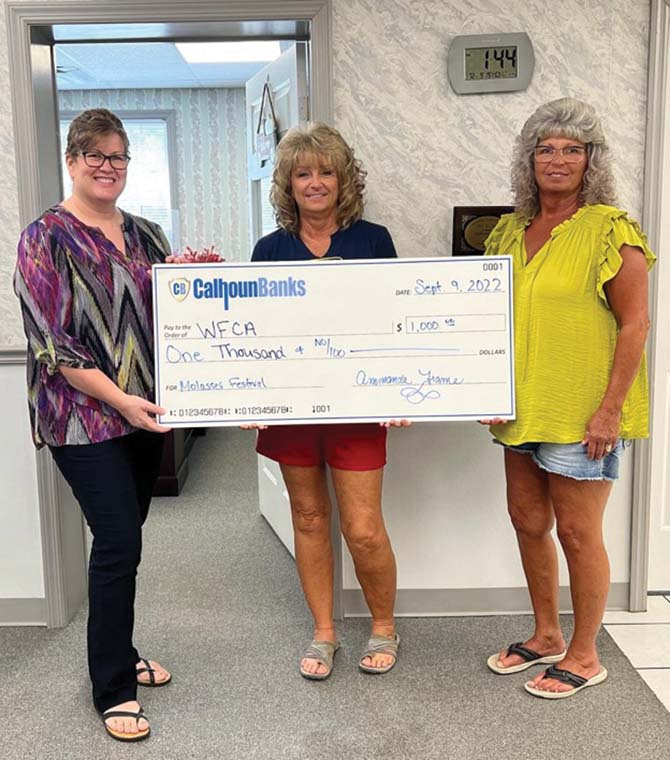 Arnoldsburg Assistant Retail Management, Dawn Helmick (left) presented the ladies from the West Fork Community Action group a donation check to sponsor the chicken dinners at the annual Molasses Festival.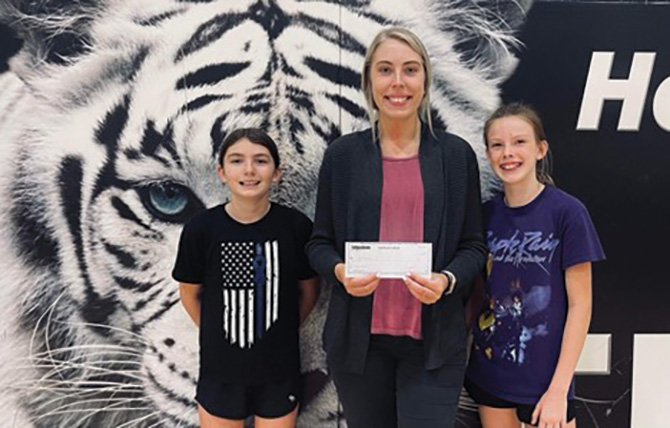 Emma Wyer (center) is pictured with members of the Wirt County Middle School cheerleading squad. A donation was made to help purchase new uniforms.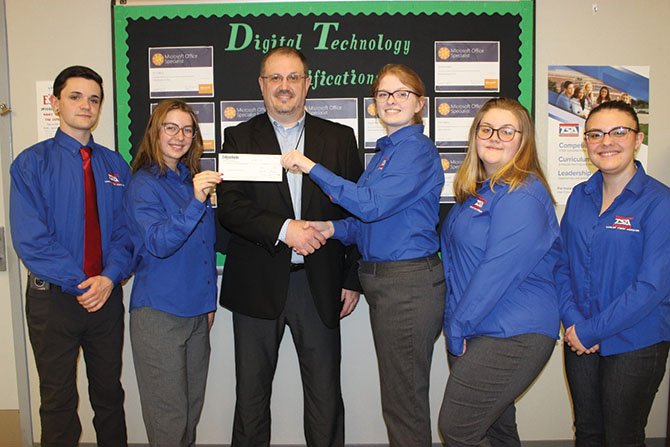 CFO Chris Arden (center) was proud to present the Calhoun-Gilmer Career Center's technology team with a donation check to sponsor their trip to Grapevine, TX. The team competed against other high school students from across the US, Germany, and Turkey.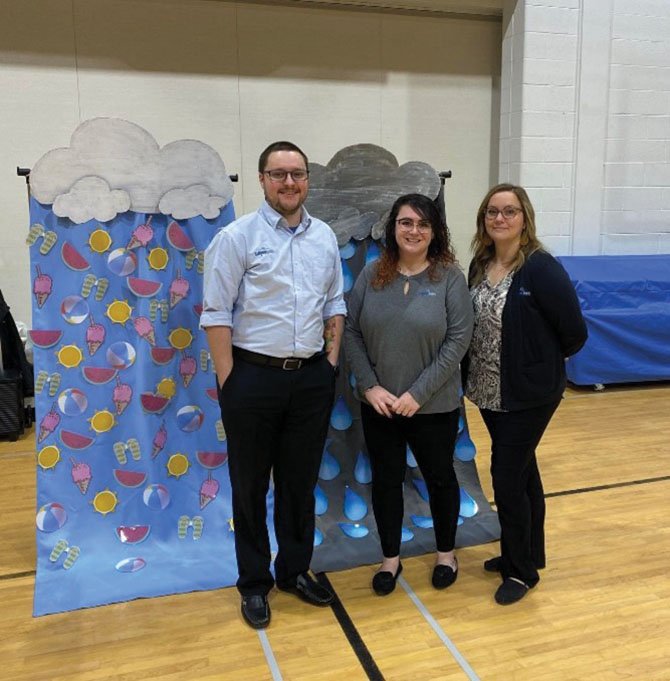 (L-R) Andrew Wilson, Ammanda Frame, and Kyerstan Perkins on one of their many trips to local elementary schools teaching students about Rainy Day Savings.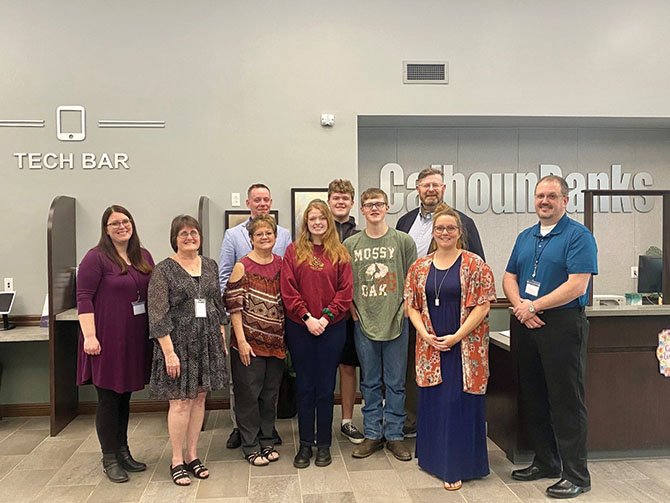 Members of our Grantsville team are photographed with the Calhoun-Gilmer Career Center's Culinary team before they traveled to participate in the Hospitality Cup.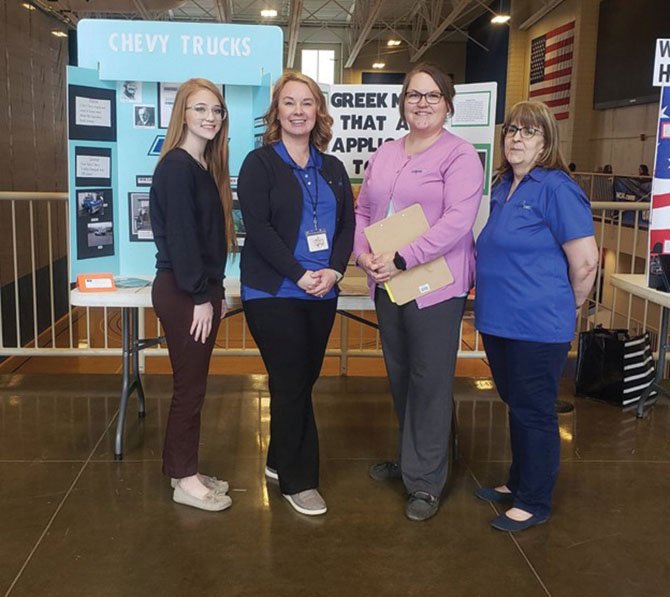 (L-R) Kelcie Walker, Stephanie Brooks, Amber Hamric, and Sandy McCumbers helped judge the regional social studies fair in Gilmer County.